Go through the RYH Training process and become certified by Worldwide Discipleship Association to lead RYH groups.
RYH Group Leaders facilitate healing
/fəˈsiləˌtāt/ verb
1. make (an action or process) easy or easier.
Current RYH Group Leaders:
Visit this page regularly to get helpful resources, download forms for your groups, and register your group's details.
Future RYH Group Leaders:
Learn more about the training process or how to start a robust RYH ministry in your church or organization, below.
Thanks for doing your part to help others in their personal journey toward greater emotional healing. You rock!
Register Your Upcoming RYH Group
Guide for Future Leaders: Building an RYH Ministry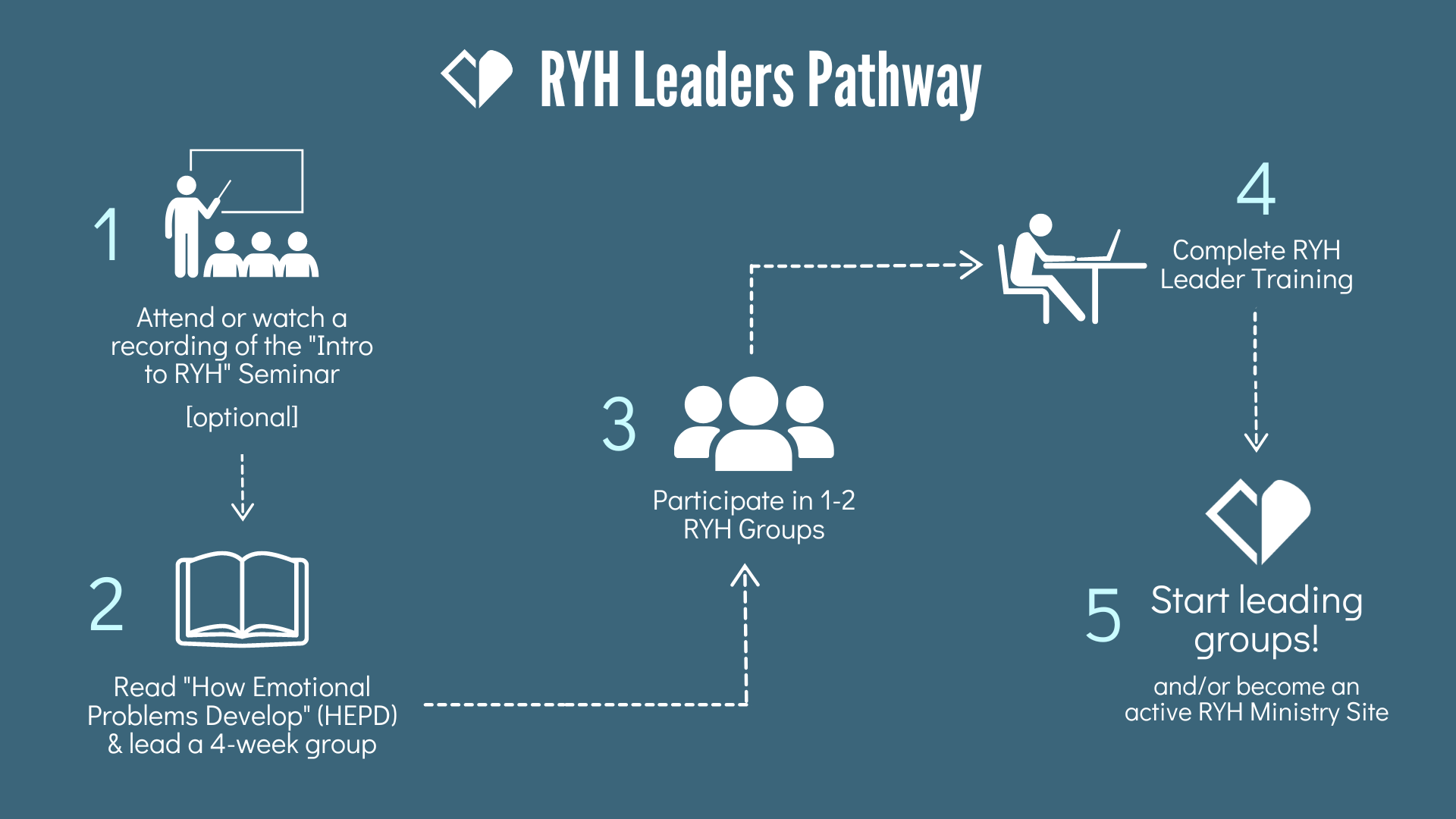 " I live in the beautiful Appalachian mountains of western North Carolina. … I have come to realize my journey to these mountains was not a retirement plan, but rather an opportunity to help people dealing with pain and grief, to get a new beginning through Jesus Christ and Restoring Your Heart."
RYH Ambassador & Leader In Training, Pam B., 72