Start Restoring Your Heart
Change yourself and your community.
Restoring Your Heart® gives anyone, anywhere, the ability to heal or offer healing, for a healthier, safer, and happier world.
Begin Healing
Read the FREE e-book, How Emotional Problems Develop with your friends.
Help Others Heal
Become trained as an RYH Group Leader and begin leading groups.*
(*For those who have previously attended RYH groups.)
RYH For Churches
Help your church or organization offer emotional healing to members.
I'm new to RYH
Whether just starting on your journey or a veteran of emotional healing, RYH groups can change your life.
I want to promote RYH groups at my location
See our collection of templates and resources to help you advertise upcoming RYH groups and events.
I walk alongside others
Do you find that others often come to you for advice, prayer, and encouragement? Become truly equipped to encourage healing in others as a RYH Group Leader.
Build an RYH ministry from the ground up.
Not sure where to start?
Follow this suggested path to have a robust restorative ministry in your church or neighborhood.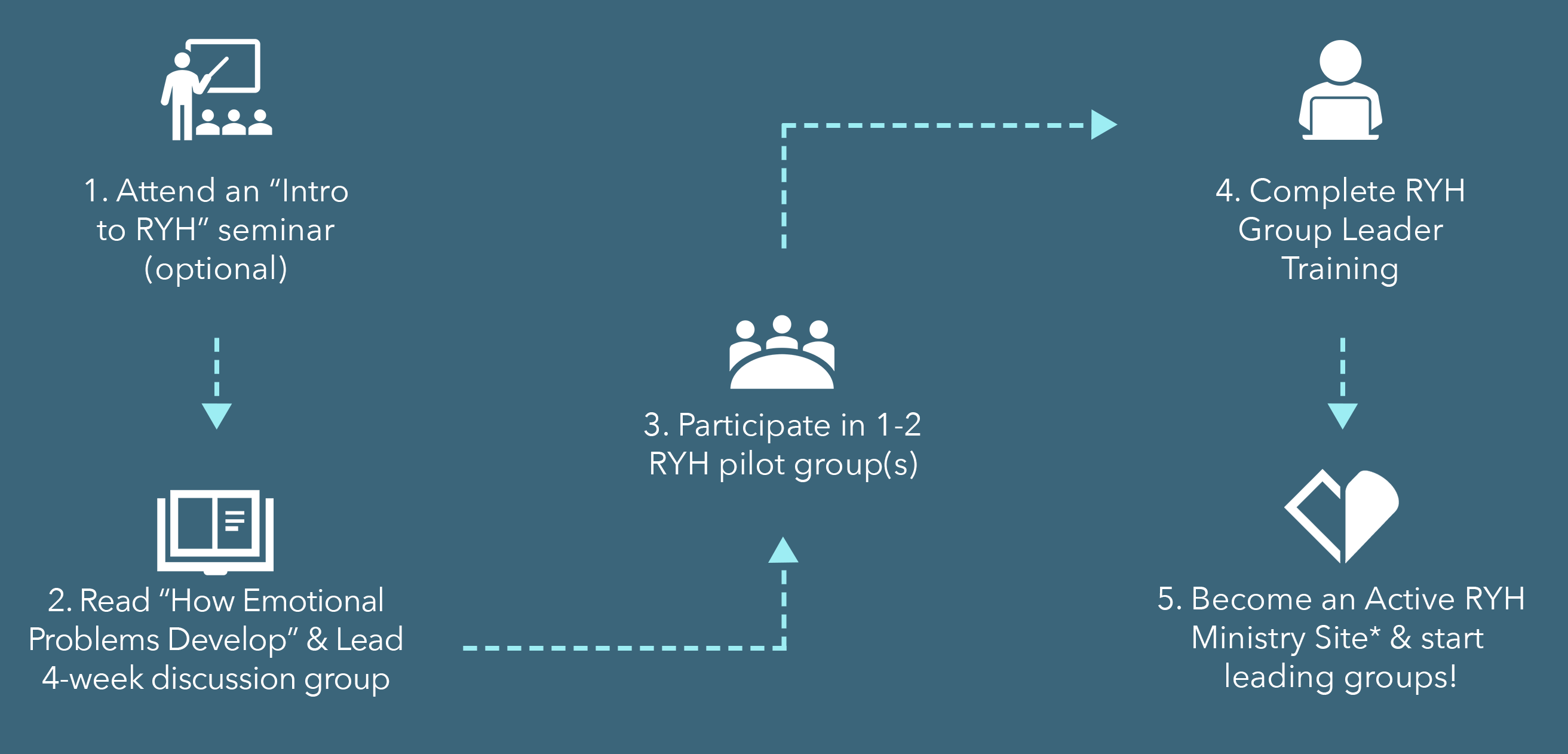 Still not sure how RYH will fit into your ministry or practice?
I'm a Ministry Leader
As someone who many people turn to, make sure you have a safe place to land, and are creating safe spaces for your church members too.
I'm a Mental Health Professional
Supplement your practice with helpful resources and safe small groups for your clients.
I'm Outside of the U.S.
Restoring Your Heart has had a notable impact worldwide. Find an International group near your time zone or help establish a new International RYH ministry. Start by contacting RYH.